he USANA Difference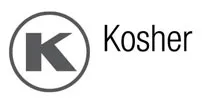 Whether you're hiking, biking, or hitting the pool, your outdoor lifestyle is likely causing dangerous damage to your retinas. A good pair of sunglasses can only go so far, so it's time to provide the delicate tissues of your eyes the protection they deserve with USANA's antioxidant supplement designed to support long-term eye health.*
Diferencia USANA
Ya sea que a usted le guste hacer caminatas, el ciclismo o la natación, su estilo de vida al aire libre probablemente le esté causando un peligroso daño a sus retinas.  Un buen par de gafas para el sol no lo solucionan todo, así que es tiempo de darles a los delicados tejidos de sus ojos la protección que merecen con el suplemento antioxidante de USANA diseñado para apoyar la salud ocular de largo plazo.
Health Benefits
An antioxidant formula designed to help protect the delicate tissues of the eye from photo-oxidation*
Protects the retina with lutein, zeaxanthin, and bilberry extract*
Contains vitamin C and other nutrients to help maintain the structure and integrity of the lens*
Get the full science on Visionex®!
*These statements have not been evaluated by the Food and Drug Administration. This product is not intended to diagnose, treat, cure, or prevent any disease.