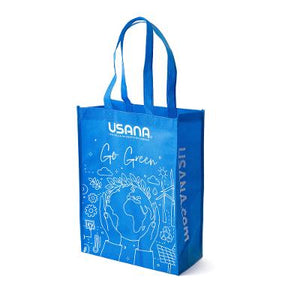 Replace plastic shopping bags with this USANA reusable one and contribute to the environment.
Go green. A healthy life and a healthy earth go hand in hand. This canvas tote bag is perfect for eliminating your use of plastic bags. It's an important switch made easy. Unlike nonbiodegradable plastic, this canvas tote can be used time and time again.

Size: 12"x16"x6"
USANA is part of the Utah Sustainable Business Coalition and pledges to reduce plastic use. We encourage you to join in our efforts towards an eco-conscious life.