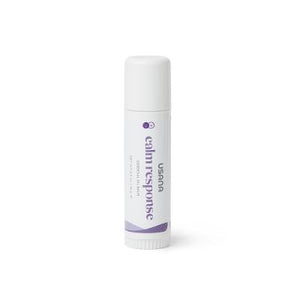 Topical aromatic essential oil balm to promote calm feelings and a centered disposition
The USANA Difference
Create an aromatic, calming environment to provide a sense of well-being with Calm Response. This high-quality balm uniquely blends essential oils known to support a calm, collected, and resilient emotional state. Calm Response comes in a convenient 15 mL application stick for ease of use and portability. For topical use only.
Health Benefits
Formulated with a unique blend of essential oils known for their relaxing and calming effects.
Comes in a convenient balm stick for on-the-go use.
For topical use to create a calming aromatic environment.